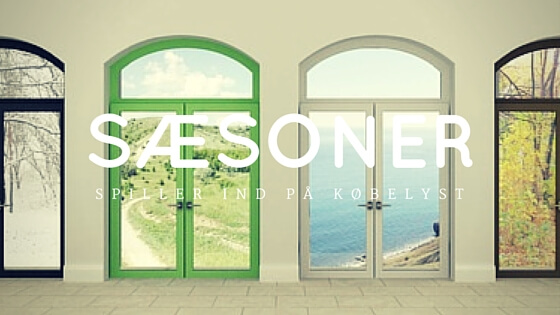 Sæson og mængden af sollys spiller ind på vores lyst til at købe. Det viser et meget langt studie, der kigger på priser på auktioner sammenlignet med sæsoner.
Økonomer tager fortsat udgangspunkt i at vi er rationelle forbruger. Vi køber fordi vi har brug for det og undlader at købe fordi vi ikke har brug for det (eller ikke har råd). Men som faste læsere ved, spiller mange andre ting også ind.
For eksempel sæsoner og vejret, der også kan påvirke forbruget. Ikke kun forbruget af is, der typisk stiger om sommeren, eller vinterjakker, men også varer, der ikke burde blive påvirket af sæsonen.
For eksempel har David Hirshleifer og Tyler Shumway i Good Day Sunshine: Stock Returns and the Weather slået fast at sollys spiller ind på aktieafkast.
Og nu et studie, der har kigget på auktionspriser på kunst fra 1756–1909 noget lignende. Priser på kunst hænger intuitivt sammen med den økonomiske udvikling, men studiet slår også fast at sæsonen og mængden af dagslys også påvirker.
Vi bruger flere penge, når det er godt vejr. Det gælder også for kunst, hvor auktioner opnår bedre priser på dage med godt vejr.
Hvordan kan vi så bruge den information? Som forbruger kan du måske vælge at gå på shopping på solskinsdage mens forretningsdrivende ifølge New Neurmarketing kan overveje at:
Vise billeder eller film af solskin i butikker
Sørge for et ordentligt dagslys-lignende lys i butikker
Gøre mere for mer-salg om sommeren
Du kan læse hele Seasonal affective disorder and seasoned art auction prices: New evidence from old masters her