Mange glemmer at holde afstand, for det går jo meget godt. Et engelsk konsulenthus har udgivet et guide med tips fra den store verden, til at kommunikere og nudge omkring COVID-19.
Det går jo meget godt, virker det til at mange tænker, og derfor glemmer de forholdsreglerne i det offentlige rum. Det er min egen observation fra supermarkeder, gågader og andre steder jeg har været på det seneste.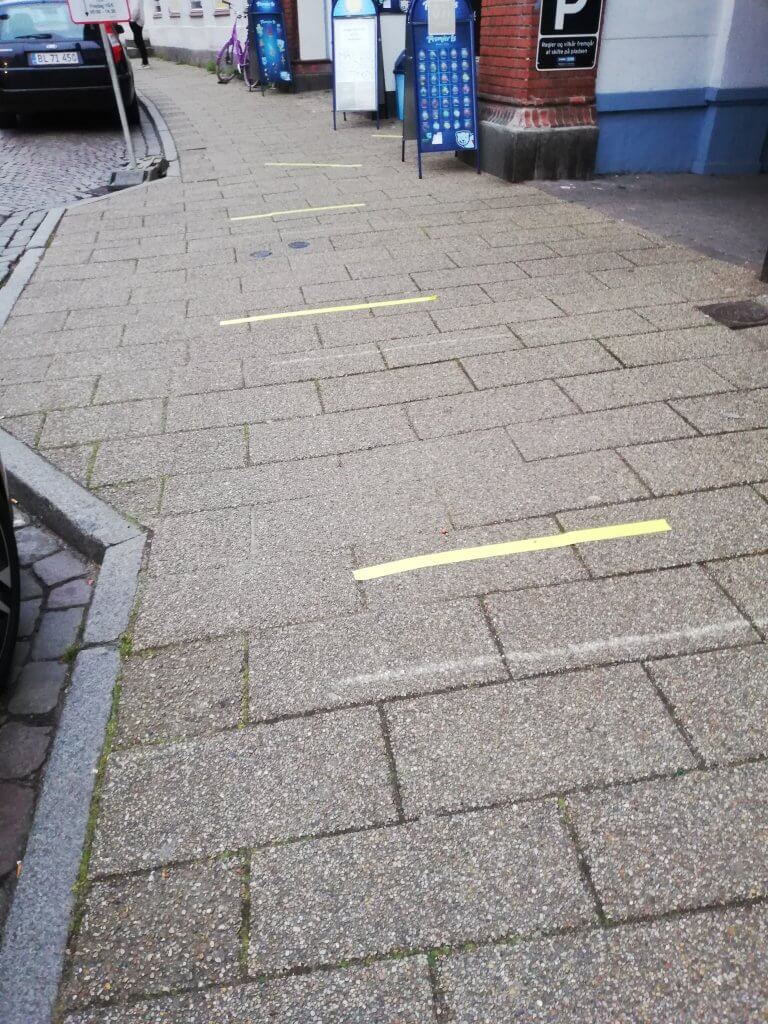 I køen til mit lokale ishus har alle også glemt forhåndsreglerne. Køen er tæt på den der irriterende måde, hvor folk står helt oppe i nakken af dig (ja, jeg er en af dem, der har nydt at vi har holdt lidt større afstand). Der er jo styr på corona og de fleste af os har ikke nogen tæt på, der er smittede.
Derfor havde de også fjernet både kridtstreger og gule markeringer på fortovet foran butikken.
Samtidig diskuteres værdien af at bære ansigtsmaske af os alle, mens den bliver et krav flere og flere steder.
Så selvom supermarkederne stadig har afstandsmærker på gulvet, plexiglas foran kassen og mulighed for afspritning, så er mange af os mentalt vendt tilbage til det normale. Vi ser ikke advarslerne længere – og mediernes mange billeder af danskere, der står meget tæt, gør det ikke nemmere at fastholde de gode vaner. Det kalder man negativ flokmentalitet, hvor man opnår at vi gør det uønskede, fordi alle andre gør det. Det kan du læse mere om her.
Nudge til at holde afstand
Det kan være svært at kommunikere ordentligt Det skrev jeg om tidligere på ugen i forbindelse med denne grafik fra de engelske sundhedsmyndigheder:
The Behavioural Architects har lavet en guide med tips til at nudge til at huske at holde afstand. The Behavioural Architects har hjulpet en række myndigheder i forskellige lande med at kommunikere omkring corona og især omkring at få os til at holde afstand.
I Sydney har de hjulpet passagererne til lidt bedre vaner. Mange stoppede op på perronen eller gik meget tæt på trappen.
Via meget synlige markeringer har de gjort opmærksomme på, at man ikke skal stoppe op, lige efter trappen. Det kan du læse mere om i guiden.
Du kan hente guiden her.