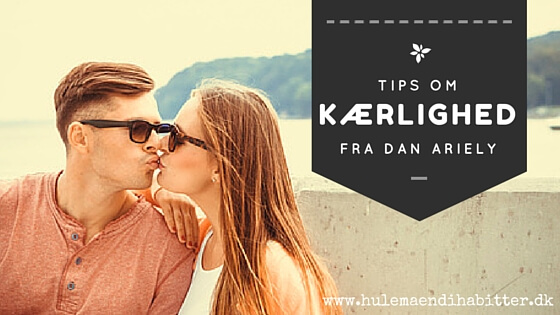 Selvfølgelig har Google også et center, der kigger på adfærdsøkonomi og vores irrationelle adfærd. Det kalder de The Irrational Lab og de har et samarbejde med Dan Ariely. Det har ført til dette interview med Dan Ariely om dating og parforhold.
Dan Airelys bøger Predictably Irrational, The Upside of Irrationality og The (Honest) Truth About Dishonesty er alle internationale bestsellere. Senest har han også lavet en film om løgne – The (Dis)honesty Project. Han er en af de førende formidlere omkring adfærdsøkonomi og jeg kan varmt anbefale de tre bøger.
Interviewet starter lige på og hårdt, med spørgsmålet: Hvad kan kvinder lide? Det er lidt svært at svare på, siger Dan, men han prøver. Du kan også høre, at hvis man spørger par om, hvor meget de bidrager med i hjemmet målt i procent, vil man ALDRIG opleve at de to tal giver mindre end 100%. Vi overvurderer nemlig vores egen indsats – også i parforhold.
Interviewet har fokus på dating og parforhold og svarene Dan giver er både underholdende og informative. Tror vi alle kan blive lidt klogere af at høre det. Se med her: