Det er ikke helt ligegyldigt, hvordan man præsenteres for ting. For eksempel fik Coca Cola store problemer, da de lancerede cola i en hvid dåse. På samme måde kan framingen – som det kaldes – betyde noget for de beslutninger vi træffer.
Hørte engang et foredrag med en museumsdirektør, der kom med et godt eksempel på hvordan man kan bruge framing. Guldbarren til højre er jo ikke bare en guldbarre…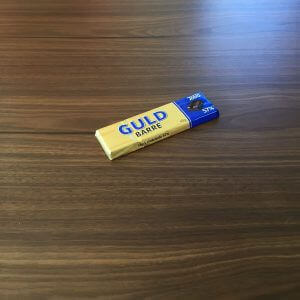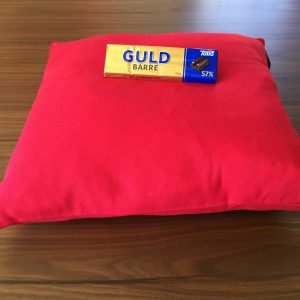 På samme måde kan måden vi præsenteres for en problemstilling også få betydning. Hvis din bankrådgiver siger:
Du vil da ikke have høj risiko, vel?
får det betydning for det svar du giver.
Det har Kahnemann og Tversky naturligvis også kigget nærmere på i The Asian Decease.
Forestil dig du er med i en styregruppe omkring sygdomsbekæmpelse. En asiatisk sygdom er på vej ind over grænserne og det forventes at den ramme 600.
Du skal derfor vælge mellem to forskellige programmer for de 600 ramte:
Program A: 200 vil blive reddet
Program B: der er 1/3 mulighed for at 600 vil blive reddet og 2/3 risko for at ingen vil blive reddet
Præsenteret for dette spørsmål valgte 72 % program A.
Andre blev præsenteret for denne valgmulighed for de 600 ramte:
Program C: 400 vil dø
Program D: der er 1/3 mulighed for at ingen vil dø og 2/3 risiko for at 600 vil dø
Af C og D foretrak 78 % program D.
Den opmærksomme læser har formentlig bemærket, at der reelt er tale om det samme spørgsmål. Der anvendes blot andre ord i formuleringen. C og D er mere dystre i ordvalget med anvendelsen af ordet dø fremfor overleve.
Derfor skal du også være opmærksom på hvordan du formulerer dig overfor andre. For deres valg kan afhænge af det!
Det kan du naturligvis læse mere om i Hulemænd i habitter, der jo naturligvis ikke bare er en bog.