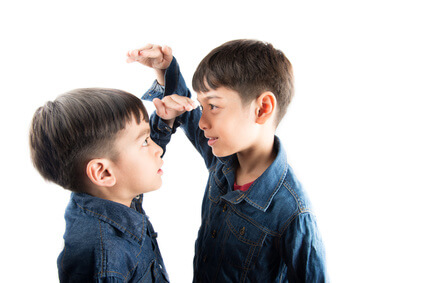 Det kommer sikkert ikke som et chok for de fleste, men andre faktorer end kvalifikationer kan have betydning for din løn! For eksempel noget så irrelevant som din højde.
Malcolm Gladwell skriver i Blink om højden på amerikanske ledere i Fortune 500 selskaber. De fleste af dem er højere end "den almindelige" amerikaner. Umiddelbart skulle man ikke mene at højde er en kvalifikation som leder (selvom jeg håber det lidt, da jeg er 1,92) og jeg har da heller aldrig hørt om nogen, der fik afslag på et lederjob med ordlyden "Du er for bette".
LÆS OGSÅ: Hårdt at være lækker
Timothy Judge fra University of Notre Dame har undersøgt sammenhængen mellem høje og indtægt. Umiddelbart bør der ikke være nogen, men hans undersøgelser indikerer at højde belønnes.
When corrected for variables like age and gender and weight, an inch of height is worth $789 a year in salary
Hvis kvalifikationer og uddannelse er identisk, vil en på 1,88 cm tjene end 1.578$ mere årligt, end en på 1,83 cm. Så der er al mulig grund til at børn skal spise deres grønsager!
I øvrigt har man i USA ikke haft en præsident lavere end gennemsnittet siden 1896.
Hvorfor højde har denne betydnign, skal formentlig findes i vores fortid. For som hos mange dyr, er fysisk dominans noget vi forbinder med en naturlig leder.
I øvrigt har historien også budt på markante ledere, der ikke var så høje. Napoleon (157 cm), Hitler (173 cm) og Stalin (165 cm) for blot at nævne tre. Du kan se en oversigt over internationale lederes højde her.
Du kan læse mere om hans undersøgelse her.