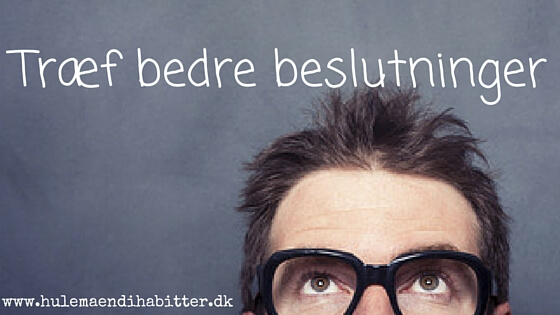 Mange af de valg, vi foretager, sker næsten helt ubevidst. Vi tænker os ikke om, og lader erfaringer og System 1 træffe vore beslutninger.
Det ser marketing professor Michael Platt fra Wharton på i hans forskning, og han sammenligner menneskets beslutningsmønstre med dyrs. Der er mange lighedspunkter må han konstatere. Det kan godt være, at vi mennesker tror, at vi har bevæget os væk fra dyrene. Men Michael Platt kan konstatere, at vi træffer de samme beslutninger som dyr, når vi er i identiske situationer.
One of the fascinating takeaways from our research is that people and animals tend to make very similar kinds of decisions when they are in similar contexts. Moreover, their brains seem to make these decisions using a similar set of mechanisms.
LÆS OGSÅ: Vi træffer bedre valg, når vi er tissetrængende
Vore beslutninger afhænger i høj grad om hvilke omgivelser og hvem vi er sammen med. Hør ham fortælle mere om hvordan vores hjerne arbejde når vi træffer beslutninger: