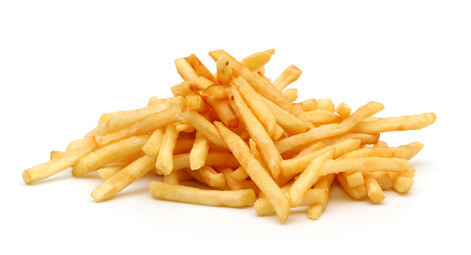 Hvis du også har prøvet at gå sulten ind på en restaurant eller i en butik, vil resultatet af denne nye forskning formentlig ikke overraske dig. For vi har en tendens til at købe mere, når vi er sultne. Men vi køber også mad med flere kalorier.
Det viserer en ny undersøgelse af forskere fra University of Pennsylvania og Carnegie Mellon University, der har fået deres forskning offentliggjort i Journal of Marketing Research. Forskningen bygger på tre field-studies, hvor man har undersøgt frokostbestillingerne hos deltagerne.
I den ene undersøgelse kunne man afgive bestillinger fra kl 7 om morgenen mens maden kunne afhentes mellem 11-14. I den anden undersøgelse blev deltagerne udvalgt til at bestille enten før 10 eller efter 11. I den sidste undersøgelse skulle deltagerne afgive bestilling enten en time før eller umiddelbart før spisning.
Fælles for undersøgelserne var, at jo længere tid før afhentning man bestilte, jo færre kalorier var der i måltidet. Typisk var der 38 færre kalorier for hver time tidligere man bestilte.
Andre faktorer, som om deltagerne havde spist morgenmad eller ej, kunne ikke spores i undersøgelsens resultater.
Det kan altså betale sig at planlægge måltider i god tid.
En anden vej til færre kalorier kan også være mindre tallerkner – læs mere her:
Du kan læse mere om undersøgelsen og finde flere kilder her.